Have You Heard?
A month after the Super Bowl, the "Left Shark" from Katy Perry's halftime show who charmed viewers with his hilariously awkward moves is still a national sensation ... or at least, Perry hopes he is.
By now you've probably seen the dress
Cinderella
... er, Lily James, wore at the Disney movie premiere Sunday night. James channeled the beloved character with a stunning powder blue Elie Saab gown and a perfectly paired Charlotte Olympia clock clutch.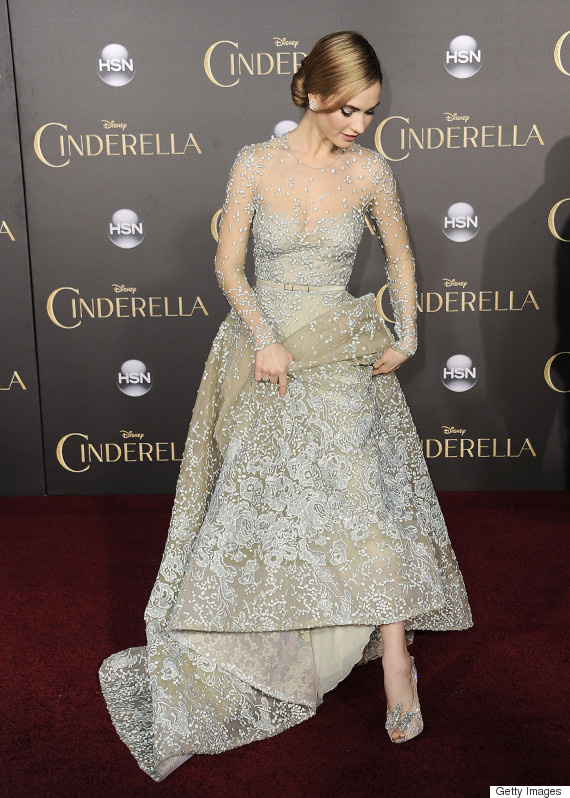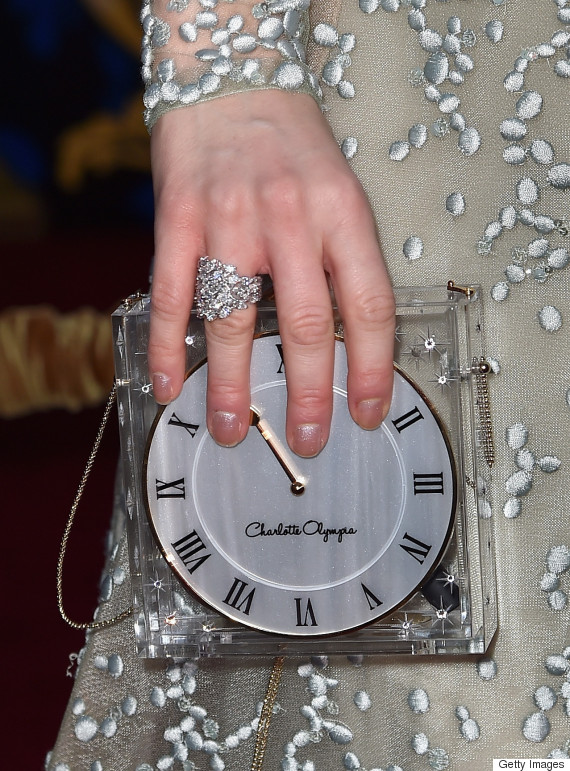 It's clear that Saab, who has dressed everyone from
Emma Stone
to
Angelina Jolie
, was pretty much born to style a princess. In fact, any one of his dresses could pass for appropriate royal ball attire.
Want proof? Here are eight women looking and clearly feeling like the belle (or Jasmine, or Aurora) of the ball. Which is your favorite look?
Taylor Swift loves her fans. She's
written them heartfelt messages
,
helped pay off student loans
, and
handed out Christmas presents
.
Now she's made a dream come true for one 4-year-old girl with terminal cancer, all through the magic of FaceTime.
Little Jalene Salinas went to the hospital last April when she suffered headaches that didn't get better with a little Tylenol, according to USA Today. She was
diagnosed with terminal brain cancer.
"Within twenty minutes of the scan, they realized she had swelling in her brain from fluid that was being blocked up from her tumor," mom Jennifer Arriaga told USA today in February, adding, "There's nothing else they can do for her.
They told us anything that you want to do with her now or she wants to do, go ahead and do it
."
So Jalene, who lives in San Antonio, Texas, started putting together her bucket list. Here's what she came up with, with assistance from mom:
With a little help from a
supportive Facebook following
, Jalene was ultimately able to check off every item -- except for her wish to dance to "Shake It Off" with her baby brother Josh and Taylor Swift.
On Monday night, Jalene got her chance. Thought she was reportedly a little too under the weather to dance, Jalene and Swift chatted face to face. The call came in around 6 p.m., according to San Antonio news station
KENS5
.
"
You look beautiful tonight
, you really do. You're just as pretty as your pictures," Swift told Jalene.
"We have a baby named Josh!" Jalene told Swift.
How sweet is that?
"I'm so happy Taylor reached out to Jalene.
She was so happy
," Arriaga wrote on Facebook. "Thank you, Taylor, so much."
H/T
The Washington Post