Have You Heard?
It's hard to believe it, but Madonna's seminal smash, "Vogue," was released 25 years ago this month.
Jose Xtravaganza and Salim "Slam" Gauwloos, two dancers who appeared in the iconic "
Vogue
" video and subsequently toured with Madonna, reunited in Los Angeles to re-create the famed choreography in this short video honoring the anniversary -- and the results are pretty amazing.
Jose Xtravaganza and fellow dancer
Luis Camacho
Xtravaganza are often credited with introducing Madonna to the
Harlem House Ball community
which, in turn, inspired her to write the song and feature the dance style in her music videos and tours.
Below, watch Madonna's original "Vogue" video, featuring Jose and Slam, from 1990:
"Welcome, James. It's been a long time." That's Christoph Waltz as the dastardly Oberhauser (
Blofeld
?) in the first trailer for "Spectre." Sony released the James Bond film's debut teaser on Friday night, and while the plot remains a mystery, it looks to connect with earlier 007 adventures. (Eagle-eyed fans will note the inclusion of Mr. White, the bad guy who pulled some strings in "Casino Royale" and, after being captured, escaped in "Quantum of Solace.") According to the official "Spectre" plot synopsis, "a cryptic message from Bond's past sends him on a trail to uncover a sinister organization." Elsewhere, "M battles political forces to keep the secret service alive," while "Bond peels back the layers of deceit to reveal the terrible truth behind SPECTRE." Sounds good to us.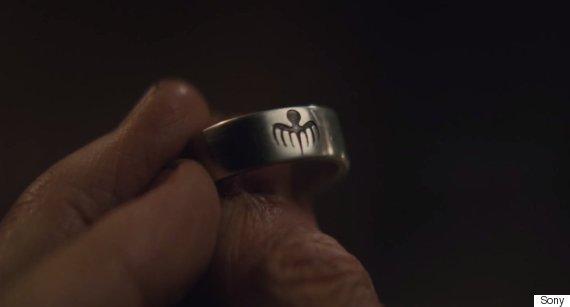 Sam Mendes returns after the success of "Skyfall" to direct "Spectre." Daniel Craig once again plays Bond. Waltz, Ralph Fiennes, Naomie Harris, Dave Bautista, Lea Seydoux and Monica Bellucci all star. "Spectre" opens Nov. 6.
Matthew Weiner, the creator, writer, producer and occasional director of "Mad Men," paid no heed to the old showbiz adage: "Never work with children or animals." And it's a good thing.